3 Steps SMBs Can Take to Close the Customer Experience Gap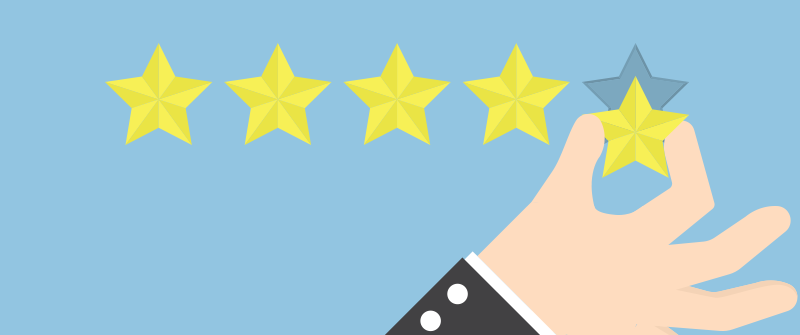 Customer experience (CX) is defined by Gartner as "the practice of designing and reacting to customer interactions to meet or exceed customer expectations and, thus, increase customer satisfaction, loyalty and advocacy." Unless you've been living under a rock, it's a term you're probably pretty familiar with – and it's even expected to surpass price and product as the key brand differentiator by 2020.
Most organizations understand the importance and ROI of delivering meaningful experiences, but a gap still lingers between consumers' expectations and realities. In fact, according to a study from Bain & Company, while 80% of CEOs believe they are providing customers with superior experiences, only 8% of those customers agree.
Consumers expect seamless brand experiences regardless of industry or company size. If you think your small, B2B business is safe from focusing time and energy on crafting meaningful customer experiences, think again. McKinsey reports that customer experience leaders in B2B organizations enjoy higher margins, client (AND employee) satisfaction ratings, and operational expenditure reductions.
Let's take a look at 3 steps all businesses should take to start to close the customer experience gap.
1. Understand Your Customer
Before you can deliver superior experiences, you have to develop a thorough understanding of your customers. Through insight into their needs, behaviors, preferences, motivators and concerns you can begin the process of developing buyer. Either by profiling the type of customers your team typically interacts with, or utilizing marketing analytics reports to gather data, creating personas that represent real customers often reveals the best insights for improving customer experiences. Once you've determined the emotional and psychological elements that drive your customers' decisions, you can start mapping out the best route for actively improving experiences.
2. Map Your Customer Journey
Once your target audience has been comprehensively defined, mapping out optimal customer journeys is the next step. A customer journey map depicts the stages buyers go through when interacting with a company. Everything from perusing products online to accessing customer service and airing opinions on social media can move the needle in improving experiences. Studying your brand's customer journey can unlock valuable insight into interaction preferences, while highlighting unforeseen missteps and shedding light on areas needing improvement.
3. Develop a Personal Connection
Customer loyalty leads to higher margins. Investing in customer retention and lowering churn rate by just 5% can boost profitiability by 25-125%. The best way to accomplish retention? Build trust. Succeeding in this step first requires creating a memorable impression that evokes an emotional connection – and creating personalized experiences can go a long way to achieving this goal. In fact, nearly half of consumers won't engage with a brand that doesn't offer content mapped to their unique interests and needs. Personalization seems like an obvious strategy for B2C companies with brands like Netflix, Amazon, and Spotify using tailored recommendations based on previous consumption to increase revenue and customer engagement. But how does this translate in the B2B world? One answer: Account-Based Marketing. Demonstrating an impressive ability to quickly move leads through the sales funnel, ABM has become increasingly popular in the B2B sector in the past few years. ABM is a tactic that allows teams to define and target specific companies with custom content and ads across channels at peak times.
Clearly, when it comes to CX, one size does not fit all. Similarly, not all CX technologies are created equal. If your technology stack is making it hard (or nearly impossible) for your team to deliver exceptional, tailored experiences to your customers – you're probably driving your employees insane and your buyers right into the arms of your competitors.
This article was written with the help of Maddie Davis, co-founder of Enlightened Digital and a tech-obsessed female from the Big Apple. She lives by building and redesigning websites, running marathons, and reading anything and everything on the NYT Best Sellers list.