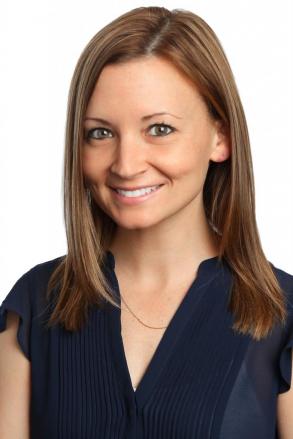 Caroline Givnish
Area of Practice: Strategy & Analytics
Location: Philadelphia | Education: B.S., Graphic Arts, Marketing | iOS or Android: iOS
Caroline joined Function1 with seven years of experience as an in-house design and marketing professional. Her skills in the areas of project coordination, marketing, print and web design make her an asset to our Project Management team. Caroline holds a Bachelor of Science degree in Graphic Arts and Marketing from Syracuse University's S.I. Newhouse School of Public Communications and currently resides in Philadelphia, PA.
When Caroline is not working, you can find her reading a good book, practicing yoga or cheering on her favorite sports teams (not at the same time). She also enjoys volunteering and currently sits on the board of the nonprofit, The Kevin from Heaven Foundation, which provides financial assistance to families facing life-altering situations. 
Why Function1?

Function1's growth path is intriguing and I feel grateful to work at a place where I can grow along with the company. I love the fast-paced environment, the sense of having a mission and following it through to completion, and the fact that every day is different. At Function1, there is an intense emphasis on teamwork, learning quickly and thinking outside the box, which is both challenging and rewarding.