Celebrating Function1's Women in Tech: Meet Neena Bhutiani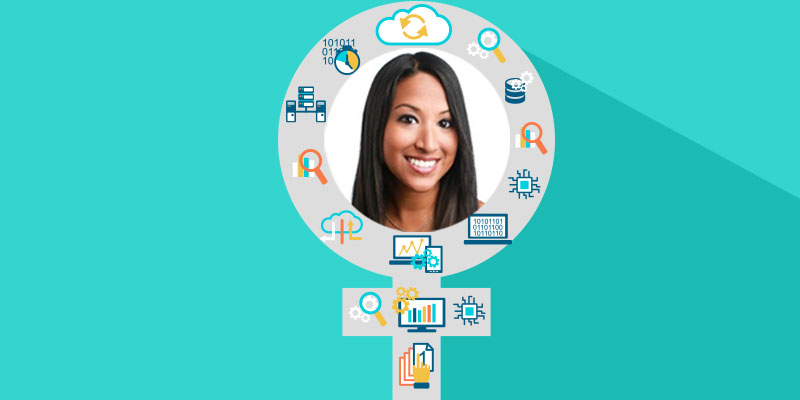 What better way to honor Women's History Month than to highlight and celebrate some of the very talented women we are privileged to work with here at Function1?! Neena Bhutiani, Splunk Certified Architect and Operational Intelligence Practice Manager, kicks off our Function1 Women in Tech Interview Series by discussing her leap of faith into the field of technology, and how it turned out to be her best career decision to-date. 
Tell us a little about your role at Function1. 
I am the Practice Manager of the Operational Intelligence Team at Function1. Along with being a full-time consultant, it is my job to ensure the Practice continues to innovate and grow as one of Splunk's leading partners. We're constantly making sure that we are expanding on training, creating new and powerful applications for our clients, and keeping our team motivated. While our customers are always the top priority, I also want to assure my team is meeting both our Practice and their own personal goals so that they are advancing as consultants and leaders in the Operational Intelligence field. 
How long have you been using Splunk?
I've been using Splunk for four years now. It's been amazing to see how with each new Splunk release comes even more interesting use cases and ways to optimize client operations. 
What was your path to working in tech, and did you have role models or mentors along the way?
I was actually a Finance major in College and I have my MBA in Financial Management. I was told about an opportunity to work on Splunk and decided to take the chance. While it was one of the scariest decisions I've ever made career-wise, it was also one of the best. I have learned so much; in the technology industry everything is always moving and changing - and I love continually learning and being challenged. 
When I started my career at Lockheed Martin, I had the privilege of having Katherine Kerchner, VP & CFO of Enterprise Services, as my mentor. She taught me how to start my career with passion, drive, and leadership. She was invaluable to me, and was a big reason for me taking a chance to switch sectors and try something new.
What advice would you give a young woman looking to work in tech?
As women, it can be discouraging to jump into a male-dominated field, but take the leap! The community of women in technology is so inclusive and helpful, but if you aren't already in the field, it is hard to see that. While progress is not happening fast enough, things are slowly changing, and now is the best time to get in and join the movement to equalize this field. 
What do you think is the biggest barrier for getting women interested in the tech industry? Any thoughts on how to get more women interested in tech?
While women like Sheryl Sandberg and movies like Hidden Figures are helping to show girls that this something they can and should want to do, it is not enough. I believe that two of the primary reasons so few girls pursue careers in tech are: the media portrayal of careers in the tech industry and society valuing the beauty of a woman over her intelligence. Until we fix these issues, I think there will always be barriers. In the end though, it starts with our children. Programs like Let Girls Learn & Girls Who Code are pivotal in changing outdated perceptions and getting girls involved in STEM as early as possible. 
Thank you, Neena, for giving us a glimpse into your life as a woman in the technology industry! Stayed tuned for the next post in our Function1 Women in Tech Interview Series.