Celebrating Function1's Women in Tech: Meet Elizabeth Makepeace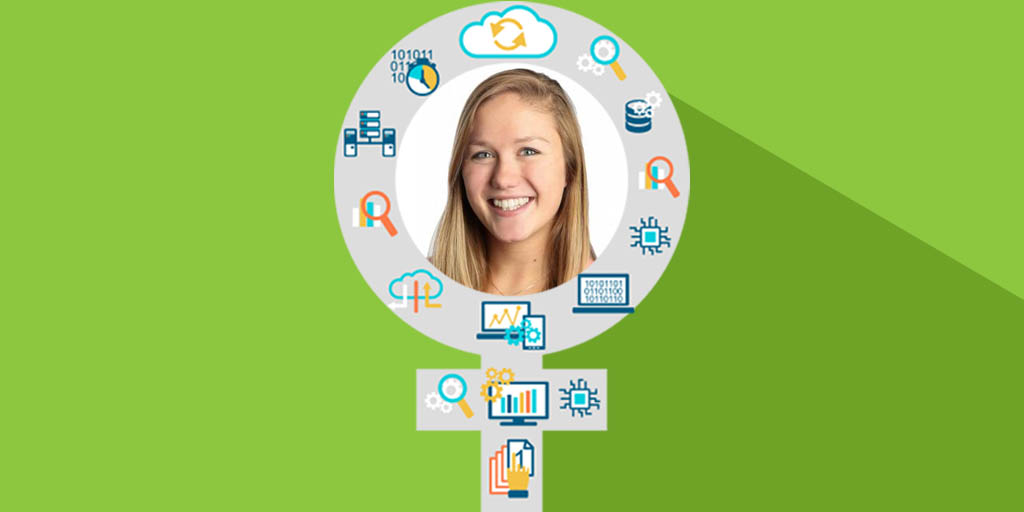 In the latest installment of our Function1 Women in Tech Interview Series, I had the opportunity to speak with Elizabeth Makepeace - member of our Operational Intelligence team and the Director of our Company Wellness Program. Lizzy sheds light on the course that led her to the exciting world of Splunk and discusses gender-based frustrations she's faced along the way.
Tell us a little about your role at Function1. 
I am a member of Function1's Operational Intelligence Practice, working with Splunk. Throughout the last year, I've been onboarding data and creating powerful dashboards for our clients, that allow for greater insight to their operations. 
In addition to my role in the Operational Intelligence team, I also lead Function1's Wellness Program. This program was created in 2014 in an effort to motivate our employees to take steps in their daily lives (during and outside of work) in order to create an overall healthier, happier work environment. We encourage Function1 employees to designate personal wellness goals, to get up and move throughout the day, and to make healthy eating choices. One of our most successful initiatives to-date involved a step-initiative, in which we competed as a company to raise money for charity. Through this program, we were able to pledge nearly $10,000 to donate to The Special Olympics. 
What do you find exciting about your job?
I have been working with Splunk for two years now and, for me, it's always exciting to see the new capabilities Splunk has to offer with each release, especially those pertaining to visualizations. Through leveraging Splunk, we're able to view client data from a unique perspective, offering actionable insight into operations. Splunk lets our clients see their machine generated data in ways they might never have previously imagined possible, which is always a fun experience to facilitate. 
What was your path to working in tech, and did you have role models or mentors along the way?
My path to working in tech was born while at Function1. I was hired in the Operations Department and was later offered a role on the Operational Intelligence team. Prior to joining the Operational Intelligence team, I remember watching coworkers use Splunk and listening to them discuss its impressive use cases - which always intrigued me. After speaking to various managers, I began my training in Splunk. Along the way, all of our Technical Managers have guided and helped me get to where I am today. 
As a woman in the tech field, what challenges have you faced (if any)?
There have been times where I've felt as if my voice was not being heard. For example, I once suggested a process change to a client that would have had a beneficial impact on their workflow that went ignored. Someone else made the same recommendation three months later and it was immediately implemented. I've also experienced clients using demeaning, misogynistic language including using the phrase "you women" when speaking to me. 
What advice would you give a young woman looking to work in tech?
Work hard and assert yourself so that your voice is heard. Don't let anyone make you feel insignificant. 
What do you think is the biggest barrier for getting women interested in the tech industry? 
I think the biggest barrier for getting women interested in the tech industry is self-intimidation due to the perception that the field is so heavily male-dominated. 
Thanks, Lizzy, for offering important and personal observations regarding your career in the technology industry. To our WiT colleagues: have you had a similar experience? If so, let us know in the comments below and stay posted for the next edition of our Function1 Women in Tech Interview Series!