5 Ways to Beat Creative Block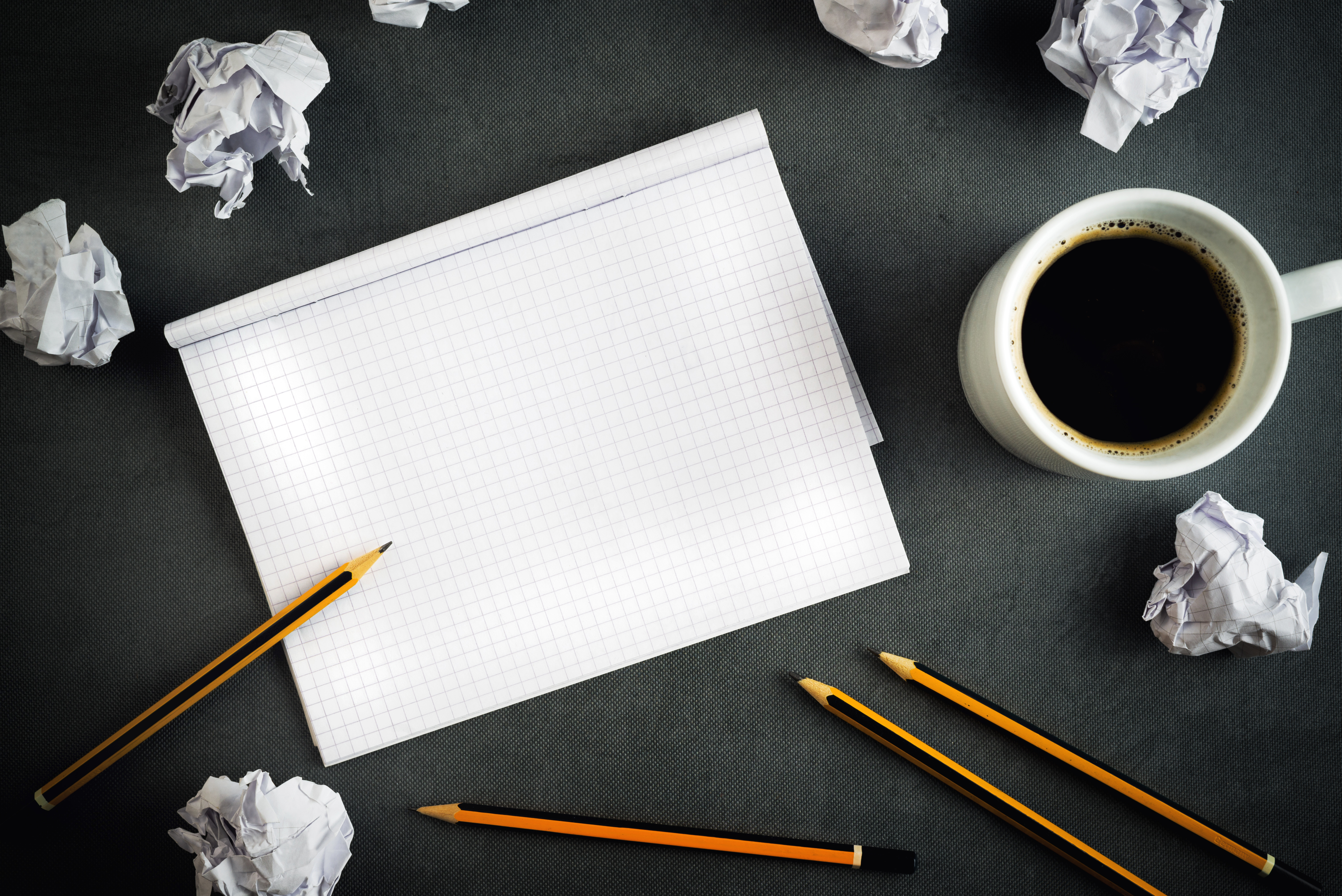 We've all heard of (and have probably experienced) the much-feared Writer's Block so it should come as no surprise that the designer's version, Creative Block, haunts even the best in the game from time-to-time. Let's face it, when being creative is your lifeline day-in and day-out, it's easy to feel overwhelmed at just the thought of ideating. Is the idea of coming up with yet another innovative, mind-blowing and client-pleasing layout keeping you up at night? You're probably experiencing that dreaded Creative Block. But, not to worry! This is so common among creators that you'll find thousands of articles on the topic and, having experienced these frustrating ruts myself, I wanted to share some tried-and-true techniques that have helped me to find my way outside of the box.
1. End Scene!
Whether you are a fellow work from home-er or a cubicle dweller, your workspace can tend to feel a little stale from time-to-time. Judging from my own experience, checking out and checking into that new cafe in your neighborhood (with free wifi, obviously) can be just the push you need to get your creative juices flowing. A change of scenery can truly do wonders for your imagination and inspiration quota. Boss won't let you sneak out of the office? It could just be a matter of redecorating; hang up new photos or artwork around your desk to offer the feeling of a working in a new environment.
 
2. Get Moving!
Studies
have long shown that regular exercise can do wonders for inspiration. Getting out for a quick run or even just a walk around the block is not only beneficial to your physical health, it's instrumental in bolstering divergent thinking. Sometimes just breathing in fresh air can help recharge your creative batteries. This inspiration-seeking tactic has been endorsed by the best in the business! Just take it from creative genius Henry David Thoreau who is credited with saying, "Methinks that the moment my legs begin to move, my thoughts begin to flow." 
3. Explore Other Outlets!
Finding it hard to put your ideas (or lack thereof) onto paper (computer screen)? Sparking creativity might be as easy as switching gears. Spend an hour reading at night - escaping from reality into your favorite literary world can inadvertently help expand your idea base. Not an avid reader? Try your hand at writing in a daily journal to keep track of ideas, thoughts and feelings. Get creative in the kitchen! Try cooking a new dish and add your own flair. Sometimes advancing inspiration in other arenas can be just what the design doctor ordered!  
 
4. Take a Break!
When I'm feeling completely defeated in the creative department, it usually helps to take a break from that dead-end project and work on something new. Turning to administrative tasks when you're stuck on an uninspired treadmill will help to clear your mind & your slate. Completing even a menial task tends to help me feel accomplished which in turn boosts my self confidence and usually that's all it takes to get me back on track!
 
5. Collaborate!
Feeling stuck for ideas can be isolating! If you are lucky enough to work with a team of creatives, you're lucky enough! Some of my best work has stemmed from building off of the ideas of others in brainstorming or critique sessions (this is where the whole "two heads are better than one" thing comes in). There is no shame in asking for help! As I said before, no one is immune to these types of ruts & no one will think any less of you! It might only take the slightest suggestion from a co-worker to get that right brain in motion. It can be especially difficult if you are the lone designer in your professional team, but that doesn't mean you can't ask for feedback! Just because your colleagues aren't fluent in Adobe CC doesn't mean they can't provide a source of inspiration. Ask them for their thoughts on a particular design or idea you are struggling with or show them sketches to get more definitive feedback. Coworkers busy? Ask your roommate, a friend or even your parents - a fresh perspective can come from anyone and sometimes inspiration comes from places you least expect!
 
You Can Do It!
The most important thing to remember when it comes to Creative Block is that you are not alone! Reminding myself that those I admire in the design field also experience periods of creative struggle helps me feel like I can climb even the most overwhelming of walls. Usually, my best and most satisfying work emanates from the projects I deem "impossible" at the beginning. Solving these puzzles can start out as a source of frustration but almost always end as the most rewarding. Think of past projects where this might ring true. You did it then & you will do it again!
 
I'm always looking for new ways to beat "the block"! So, what strategies do you use to outwit your tunnel vision? Leave them in the comments below!