UX Essentials: The Tao of Stakeholder Interviews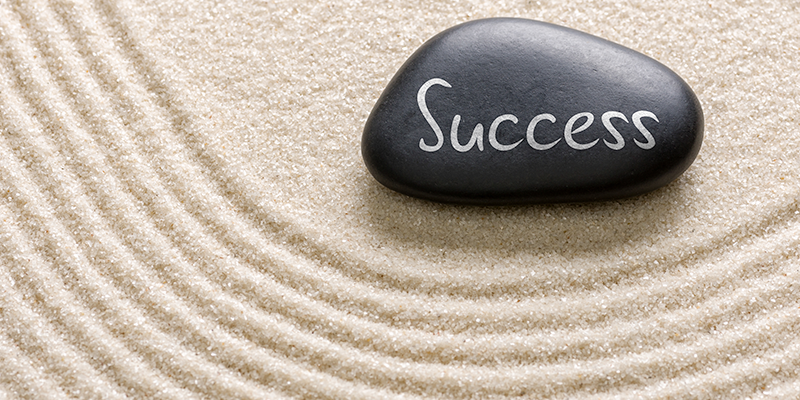 Congratulations! You won that big pitch for the opportunity to create a newly designed website for a major client; you assemble a rock star team of project managers, visual designers and front & back-end developers and present the perfect kickoff meeting; all set to start designing, right? Not so fast! If you've read my previous posts about Content Strategy, you'll know that there are MANY steps to take before you even get to the mocking stage, but where do you start?
We typically kickoff the project with a Content Inventory which is a master spreadsheet that tracks of all of the content (web pages, documents, etc.) on the client's current site. I'll leave the ins and outs of Content Inventories aside for another post, but for now just think of it as a helpful tool in assessing current assets which will eventually lead to identifying any gaps between the client's content and their project goals. But how do you identify the project goals? Stakeholder Interviews are a powerful (and very necessary) first step!
Stakeholder Interviews are a set of discussions (or maybe just one, depending on client-size) conducted with the client's team members who have a vested interest in the success of your website solution. This can mean different things to different clients, so before the project is initiated, make sure to confirm the amount of stakeholders that will be involved in this process with your project lead. There is no "right" number of stakeholder interviews, but the more completed, the bigger the qualitative data pool and the better the overall client-buy in. In addition to building client buy-in, you are also gaining visibility into the organization and identifying any strengths, weaknesses, challenges and opportunities involved with the web project.
Some (In)valuable benefits resulting from Stakeholder Interviews include:
Defining Project Goals and Success Measurement
Fine-tuning Project Requirements, Scope
Exposing "Pain Points" and Areas of Opportunity
Cultivating Client Buy-In
For all intents and purposes, well-oiled stakeholder interviews set the tone for your entire project. They ensure customer buy-in by involving important team members from the start and weaving their feedback into the fabric of the new site.
So, any tips on conducting these interviews? Good question! If your anything like me, interviews in general can be a bit nerve-wracking, so here are a few pointers for achieving Stakeholder Interview Zen:
Set interviews as one-on-one discussions
Allow for one-hour time slots for each interview and at least a half hour between interviews that are scheduled on the same day
Budget hours for note takers (at least one) to be present during every interview (in addition to the interviewer) this allows the interviewer to feel more relaxed and not be forced to break up the discussion by pausing to take notes
Interviews don't necessarily need to be held on the same day, but if possible, try to schedule them as close together as possible to avoid delays in the project timeline
Prior to the interview, send stakeholders a list of questions so that they have time to consider their answers and any other topics they might want to discuss
Allow for tangents: interviews should be structured (and it is best to group questions according to topic), but the most interesting insights often arise from organic discussions, so feel free to let the interviewee ramble a bit - you might unearth some hidden opportunities!
Post-interview(s), send the notes from your discussions to internal project team members for review and schedule an internal debriefing meeting to ensure transparency across your team and an over-arching understanding of client success objectives
Hopefully, this post has proven that Stakeholder Interviews play a vital role in any UX design project and are here to stay. You should be all set and on your way to conducting successful Stakeholder Interviews and in turn, implementing successful web projects. While budgeting for interview hours might seem unnerving to clients at first, it is your job to ensure them that skipping this step will result in wasted hours on the back end of your project scope. I'll leave you with some sample questions to consider asking your stakeholders for valuable take-aways:
Project Vision
What are your high-level marketing objectives for the site?
What are the most common complaints you get about the current website or content you have online?
What on your site has gotten you the best (positive) response? What content on your site has attracted the most compliments / appreciation / results?
Competition
Who are your main competitors?
What sets your organization apart from its competitors; What is your Unique Selling Proposition (USP)?
Target Audience
Who are the different audiences you communicate with or provide services for and what do you know about them?
i.e. gender, age, location, languages, disabilities, education level, hobbies, technology experience, etc.
What are your customers' preferences when it comes to content consumption and sharing?
Who is your primary audience influenced by?
Web Content
What are the KPIs (Key Performance Indicator) by which you measure (or will measure) the performance of your content?
i.e. website traffic, keyword performance (SEO), goal completion rate – (e.g., applications, enrollments), social media interactions
What content do you need for each step of the goal/conversion (i.e. submitting an contact form)?
Do you have any content that's not on already on the site that you think should be there?
Who will be responsible for providing content and on how many platforms?
Concluding Questions
If we were successful beyond your wildest dreams, what would that look like?
What plans/goals do you have over the next 6 months to 2 years that we should know as we develop the new site?
You may also want to prompt open-ended answers by asking your client if there was anything that they feel was missed throughout your questions and if they had any concluding information to add that would be helpful to the success of the project.
For further questions regarding the Stakeholder Interview Process or to request a quote for your website redesign, comment below or contact us at: info@function1.com.