Building more secure financial institutions with three simple letters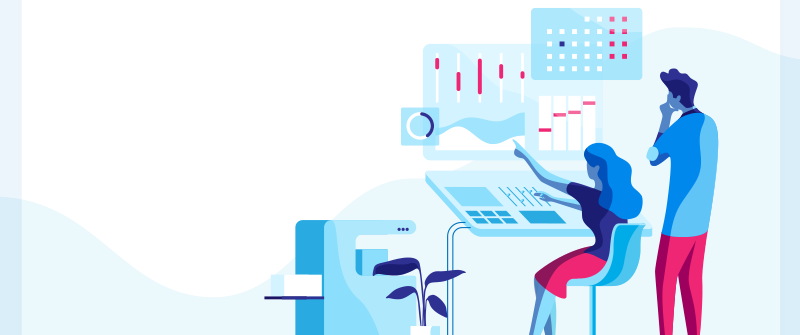 While organizations (and their customers) are openly embracing digital transformation for unprecedented progress in experiences and efficiencies, cybercrime continues to play an increasingly menacing role. In 2017 alone, cybercrime cost organizations across sectors $11.7 million annually (on average), a 22.7% jump from 2016. 
Among industries, financial services companies were hit hardest with damages rising to $18.28 million. This doesn't exactly come as a surprise considering the massive amount of personal data and financial assets retained by companies in the financial sector.
What's more devastating than costly monetary penalties faced by breached financial institutions? The long-lasting reputational damage resulting in the loss of customer trust – paramount to loyalty and referrals.
With tireless hackers becoming more and more sophisticated, security teams at banks, credit unions, and investment funds alike must keep pace with frequent, around-the-clock threats – both internal and external.
SOC, FTW
A modern Security Operations Center (SOC) helps organizations consolidate people, processes, and technologies to advance security posture and reduce incident response time. With a fully optimized SOC, financial institutions enjoy enhanced operational visibility, ensuring best practices while preemptively alerting team members to potential security breaches.
How a multibillion dollar bank optimized its SOC for enhanced visibility, supporting future growth
An operational intelligence platform like Splunk allows financial organizations to automate SOC offerings, augmenting human skills and empowering security teams to effectively conduct primary functions, like alert management, search, analysis, investigations, and reporting.
How a global Fortune 100 financial services firm transformed SOC for deeper insight into potential threats
Interested in learning how your security team can achieve greater peace of mind and end-to-end operational visibility with a fully optimized SOC? Contact one of our operational intelligence experts at info@function1.com to schedule your free 30-minute consultation.
This article was written with the help of our 2018 summer intern, Akshat Chopra. Akshat is currently a sophomore at Virginia Polytechnic Institute and State University (go Hokies!) pursuing a degree in Business Information and Technology (BIT).