Nonimmigrant Visa and Status Concepts - Part 2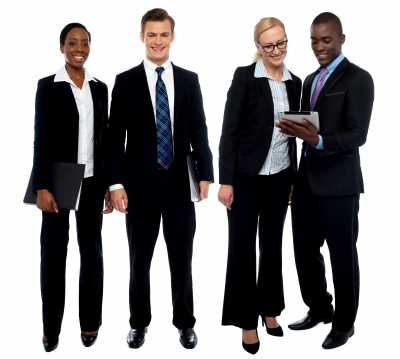 If you caught my earlier post, I promised to cover two other types of employment authorization for foreign workers commonly seen in the tech field: TN visa and practical training for students.
TN-Visa
The TN visa is similar to the H-1B visa, but is designed only for citizens of Canada and Mexico under the North American Free Trade Agreement (NAFTA).   Unlike the H-1B visa, which allows for holders to have dual intent, meaning they can pursue an application for permanent residency while maintaining nonimmigrant status, TN holders cannot have the intention to immigrate to the U.S.
To qualify, the job offered must require a profession on the NAFTA list.  For example, in the tech field, Computer Systems Analyst is a popular profession, which is on the NAFTA list.  Employers must be very cautious that the job duties listed in an offer letter/contract of employment for a TN applicant state job duties of a systems analyst and not of a programmer.  Programmers are not a position listed in the NAFTA treaty and accordingly, an application showing programmer job duties will not be approved.   The TN applicant must possess the requisite education and/or combination of work experience, which is a Baccalaureate ore Licenciatura degree OR post-secondary certificate and three years of experience.
Once TN status is granted, it is valid for up to three years per job offer and can be extended in three-year increments.  If the TN holder wishes to work for another employer, it must apply for a new visa.
Practical Training as a Foreign Student
Foreigners in the U.S. on a student visa who wish to work in their field of study may do so under two types of training programs: Curricular Practical Training (CPT) and Optional Practical Training (OPT).  Generally, CPT employment is accomplished while the student is attending school whereas OPT employment is gained after the student completes the degree program. There are very specific rules for each program but both require employment to be related to the students educational program.  Under federal regulations, students may be authorized for twelve months of practical training and can become eligible for another twelve months of training when the student changes to a higher educational level.
Students in certain science, technology, engineering and mathematics (STEM) fields may be eligible for an additional seventeen months of employment authorization.   The additional time is considered an extension of OPT time.  Qualified students may apply for this extension as long as the student has not previously obtained the STEM OPT extension, the student's degree is on the STEM Designated Degree Program List, the student's employer is registered in the E-Verify System, and the OPT period is based on a qualifying degree.   As can be viewed from the list, many IT related degrees qualify as a STEM degree (the STEM program was created due to the need for High Tech companies to avoid losing skilled foreign students transitioning from student visas to other nonimmigrant work visas).
Employers - Are You Using the New I-9?
On a separate note, USCIS has issued a new I-9, the form used by employers to verify identity and employment authorization.  The use of the new form became mandatory on May 7, 2013.   The new form requires that employees complete Section 1 of the I-9 form anytime between the date the employee accepts an offer of employment and the end of the employee's first day of employment. Employers must ensure that Section 2 of the I-9 form is completed within the first three days of employment. In addition, the following are now acceptable List A documents:
Foreign passport with Arrival/Departure Record with endorsement — Form I-94/94A
Employment Authorization Document with photograph — Form I-766
Passport from the Federates States of Micronesia with Form I-94/94A
Thanks for reading!
Credits: freedigitalphotos.net