Splunk .conf 2017: Key Takeaways (Part 2)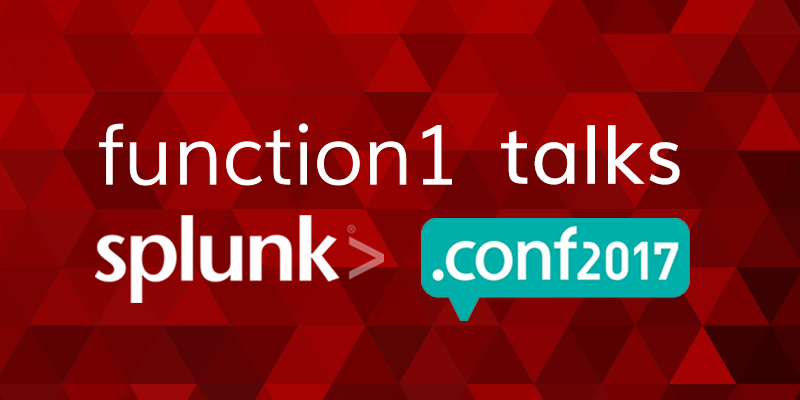 In case you missed it, I recently caught up with Splunk .conf pro, Neena Bhutiani, to see how .conf2017 measured up to years past. But what about a different perspective: someone who's never been to Splunk .conf?
For that point of view, I spoke with two first-time .conf attendees: Karthik Subramanian and Somen De (who, spoiler alert: both also happened to be presenters, as well). 
How was your first experience at .conf?
SD: It was pretty great actually. I got to attend some cool sessions to learn more about the platform, meet really driven, smart people across various industry verticals, and also give a talk myself!
KS: 
It was a lot of fun! I got to meet a lot of great Splunkers, Ninjas, and learned a lot in the sessions and by talking to people on the floor. The Search Party was super fun, and it was great to see a lot of people who I'd only previously met over e-mail or virtually.
SD: Besides the Guest Keynote with Billy Beane (from Moneyball), which was super cool, I believe my favorite technical session was "Speed Up Your Searches!" because it not only covered how to optimize searching but also the various types of searches and how they can all work together.
Yes, I can't wait to try out the "metrics" in real-world use-cases.
 
KS: I'm really interested to use the Analytic Stories content updates for Splunk ES. It seems interesting, especially with the frequent updates.
SD: Being a presenter was a good experience overall. I was pretty nervous beforehand, but with the support of my colleagues, was able to settle down and deliver a strong presentation. I think the key is to be confident of your material, make sure to not be too hard on yourself, and have fun with it.
KS: It was really great being a presenter. I got to meet a lot of people afterwards for the Q&A session, and I hope that others got as much out of it as I did!
'm looking forward to reinforcing the connections I've made this year, creating new ones, learning about new features in the technical sessions, and having a good time with all of my fellow Splunkers.
KS: 
The Wizarding World of Harry Potter! Just kidding. Sort of. I'm excited for all of Splunk's advances that will develop over the next year, and I'm also eager to see what sorts of interesting sessions will be offered.
Until next year...