Key Takeaways from Oracle OpenWorld 2017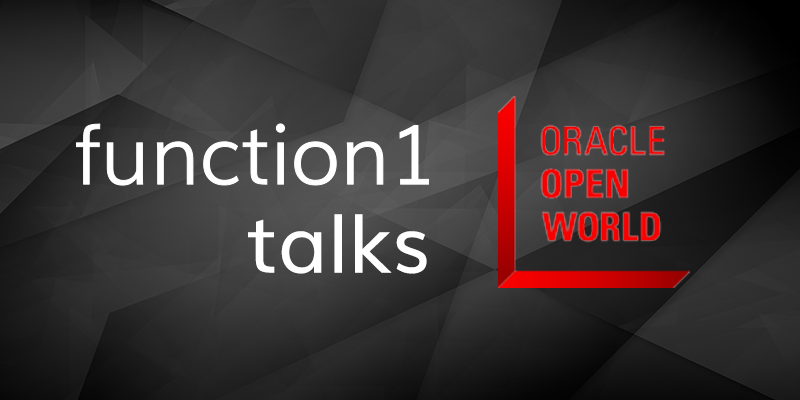 With 
Oracle OpenWorld
2017 (#OOW17) now in the rearview, I spoke with Tony Field, 7-time OOW veteran and head of Function1's Web Experience Management team, to get a better understanding of the top trends and significant developments that came out of this year's event. 
It was important to hear a clearly articulated, well-developed position and clarified messaging from Oracle with regards to WebCenter Sites (WCS) this year. There's now a well-defined roadmap for WCS in the context of Oracle's cloud offerings, that aligns with customer needs and industry trends. In terms of broader overall themes from both OOW and JavaOne (the annual conference organized by Oracle to discuss Java technologies), a few trends stand out: new channels for chatbots (including Amazon Alexa and Google Home), practical tools to support and leverage big data, enterprise-wide container-based app development, and serverless computing / super-lightweight deployments. It's been very interesting to see how well
Java EE
can participate in the lightweight deployment model when done deliberately. 
What was your favorite session of OOW17?

The main takeaway for leading software vendors in the WEM space is the need to adapt and evolve, as the appetite for huge app deployments is shrinking rapidly, and new vendors are moving in quickly. 
For those of us who missed your session, "Manage Content and Experience with Oracle WebCenter Sites and Oracle Cloud," can you give us a brief recap?  
My co-presenter Sripathy Rao, Product Manager at Oracle, and I provided attendees with a high-level overview of both Oracle Content & Experience Cloud (CEC) and Oracle WebCenter Sites (WCS). The session was particularly helpful for people just starting out with CEC or WCS because we were able to offer unique perspectives and valuable advice on which use cases work best for each platform and the overall decision process.*
Is there a new product or feature that emerged from OOW17 that has you most excited to implement/use at current and future WebCenter Sites customers?
What are you looking forward to most over the next year?
chatbots for an overall increased level of customer connection and experience and rapidly expanding from there. CaaS will be really fun to use; to be able to deliver content through a huge number of channels via dedicated products, while easily managing it with WCS has been a vision for a long time and it's now a reality.