Join Function1 at Oracle OpenWorld 2017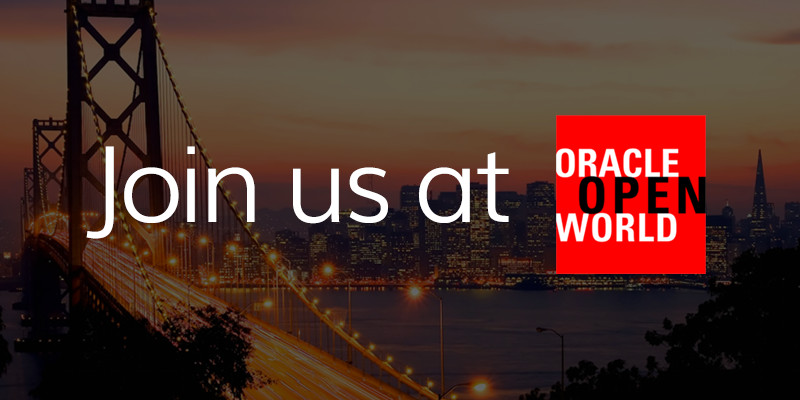 We're in San Francisco this week for Oracle OpenWorld (#OOW17)! While we are looking forward to attending as many of the 2,500 sessions, demos, and hands-on labs offered, we're especially excited about one presentation in particular...
Function1 Vice President (and respected leader in the Oracle WebCenter Sites architecture sphere), Tony Field, is teaming up with Oracle's Sripathy Rao for a discussion on Oracle WebCenter Sites and Oracle Cloud. If you're still building out your schedule, we encourage you to check it out. Here's a quick look at what will be covered in their 45-minute session: 
 
Manage Content and Experience with Oracle WebCenter Sites and Oracle Cloud
Wednesday, October 4 
11:00a - 11:45a 
Marriott Marquis (Golden Gate Level) Golden Gate C1/C2
Oracle Content and Experience Cloud enables omnichannel delivery of content to devices and extends it to applications. Oracle WebCenter Sites 12.2.1.3 has out-of-the-box integration with Oracle Content and Experience Cloud. Learn how to take advantage of Oracle Content and Experience Cloud's powerful collaboration and workflow features to curate content before you use it on your web pages. Explore the compelling platform Oracle Content and Experience Cloud offers to businesses looking for a web experience management platform, and the mature, feature-rich enterprise solution of Oracle WebCenter Sites.
We can't wait to see everyone at Oracle OpenWorld and discuss all of the exciting new ways we're using Oracle WebCenter Sites to help clients optimize their digital presence. 
Have a question about this session or want to meet up with us this week? Comment below or reach out to me directly at caroline@function1.com.
Make sure to follow us on twitter @function1corp for #OOW17 insights throughout the week!