Don't Miss These Two Sessions at Splunk .conf2017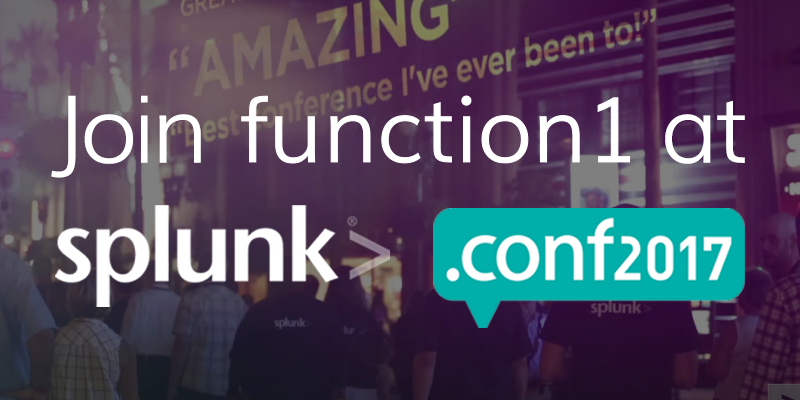 This week, our team (along with 6,000 of our closest friends / Operational Intelligence enthusiasts) is descending on the Walter E. Washington Convention Center in Washington, D.C., for the 8th Annual Splunk Conference (aka Splunk .conf). From Monday, September 25th through Thursday, September 28th, attendees will be deciding between more than 200 technical sessions that promise to expand skillsets while sparking ideas for innovative solutions to complex business challenges.
That's A LOT of sessions to choose from ... so, if you're trying to plan out your schedule and get the most out of your trip - here's a (totally unbiased) preview of the two must-see sessions of .conf 2017! 
1. Predicting the Weather with Historical Data
Wednesday, September 27, 2017 | 5:00 PM-5:15 PM | Community Theater Session
Have you ever planned an event or a vacation and wished you could avoid certain weather situations? In this session, Somen De explores how to analyze/visualize/predict weather trends by using Splunk and historical data from the Dark Sky API. This is the perfect session for someone just getting started with Splunk and looking to get inspired by all of the cool things you can do with machine data; no meteorology prereqs needed!  
2. Advanced Dashboarding Tips & Techniques
Thursday, September 28, 2017 | 12:45 PM-1:00 PM | Community Theater Session
Are you ready to take your dashboarding skills to the next level? You don't want to miss this session with developer Karthik Subramanian. You'll walk away with best practices for advanced dashboard building and tips for harnessing the full potential of your visualizations. After Karthik's session you'll be equipped with a better understanding of the aspects to consider when developing a Splunk dashboard, to help your ideas result in a more effective design. Also, attendees will get the code for a custom D3 JavaScript visualization that can help add life to your dashboards!
We can't wait to see everyone at .conf and discuss all of the exciting new ways we're using Splunk to help clients get the most out of their machine data. Still need to register? You're not too late! Click here to register on Splunk's website. 
Do you have a question about one of our sessions or want to meet up with us in D.C.? Comment below or reach out to us at info@function1.com.
Don't forget to follow us on twitter @function1corp for our key .conf takeaways and updates throughout the week!