Function1 Announces Sponsorship of .conf2015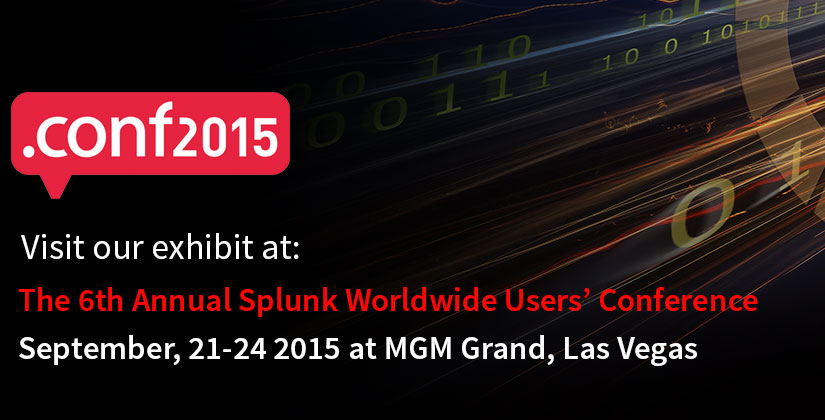 Function1 today announced it is a Giga sponsor of .conf2015: The 6th Annual Splunk Worldwide Users' Conference. .conf2015 will feature more than 165 sessions, including more than 80 customer presentations, and is expected to attract thousands of IT, security and business professionals who know the value of their data. The conference will be held September 21 – 24, at the MGM Grand Las Vegas, with three days of optional education classes through Splunk University®, September 19 – 21, 2015.
Longtime Splunk partner and one of CIO Review's Most Promising Red Hat Solution Providers, Function1, will be in attendance this year as a Giga sponsor. Drop by their booth to gain insight into Function1's innovative product offerings and service lines while getting a first look at their new Slack integration for Splunk solutions.
"This will be our fourth consecutive year sponsoring Splunk's Users' Conference and we couldn't be more excited about .conf2015," said Ashish Bhutiani, CEO of Function1. "We can't wait to showcase our recent accomplishments and illustrate how we can help companies get the most out of their data. We're looking forward to connecting with old and new customers and meeting other experts in the Splunk ecosystem."
.conf2015 attendees will learn how to gain Operational Intelligence from machine-generated data by improving customer experience and service delivery, enhancing IT performance, shipping better code faster, providing timely business insights or reaching new levels of security in their organization. With more than 50% of the Fortune 100 in attendance, it's the best place to learn how leading companies are using Splunk solutions. Along with three days of keynotes and breakout sessions, plus three pre-conference days for Splunk University, attendees will share best practices, discover new features and ways to implement Splunk software to gain insights from their data. Register for .conf2015. For up to date information, follow .conf2015 on LinkedIn and Twitter @splunkconf.
 
About Splunk Inc.
Splunk Inc. provides the leading software platform for real-time Operational Intelligence. Splunk® software and cloud services enable organizations to search, monitor, analyze and visualize machine-generated big data coming from websites, applications, servers, networks, sensors, and mobile devices. More than 10,000 enterprises, government agencies, universities, and service providers in more than 100 countries use Splunk software to deepen business and customer understanding, mitigate cybersecurity risk, prevent fraud, improve service performance, and reduce cost. Splunk products include Splunk® Enterprise, Splunk Cloud™, Hunk®, Splunk Light™, Splunk MINT and premium Splunk Apps. To learn more, please visit http://www.splunk.com/company.
Social Media: Twitter | LinkedIn | YouTube | Facebook
Splunk, Splunk>, Listen to Your Data, The Engine for Machine Data, Hunk, Splunk Cloud, Splunk Light, SPL and Splunk MINT are trademarks and registered trademarks of Splunk Inc. in the United States and other countries.