Meet Function1 at Oracle OpenWorld 2013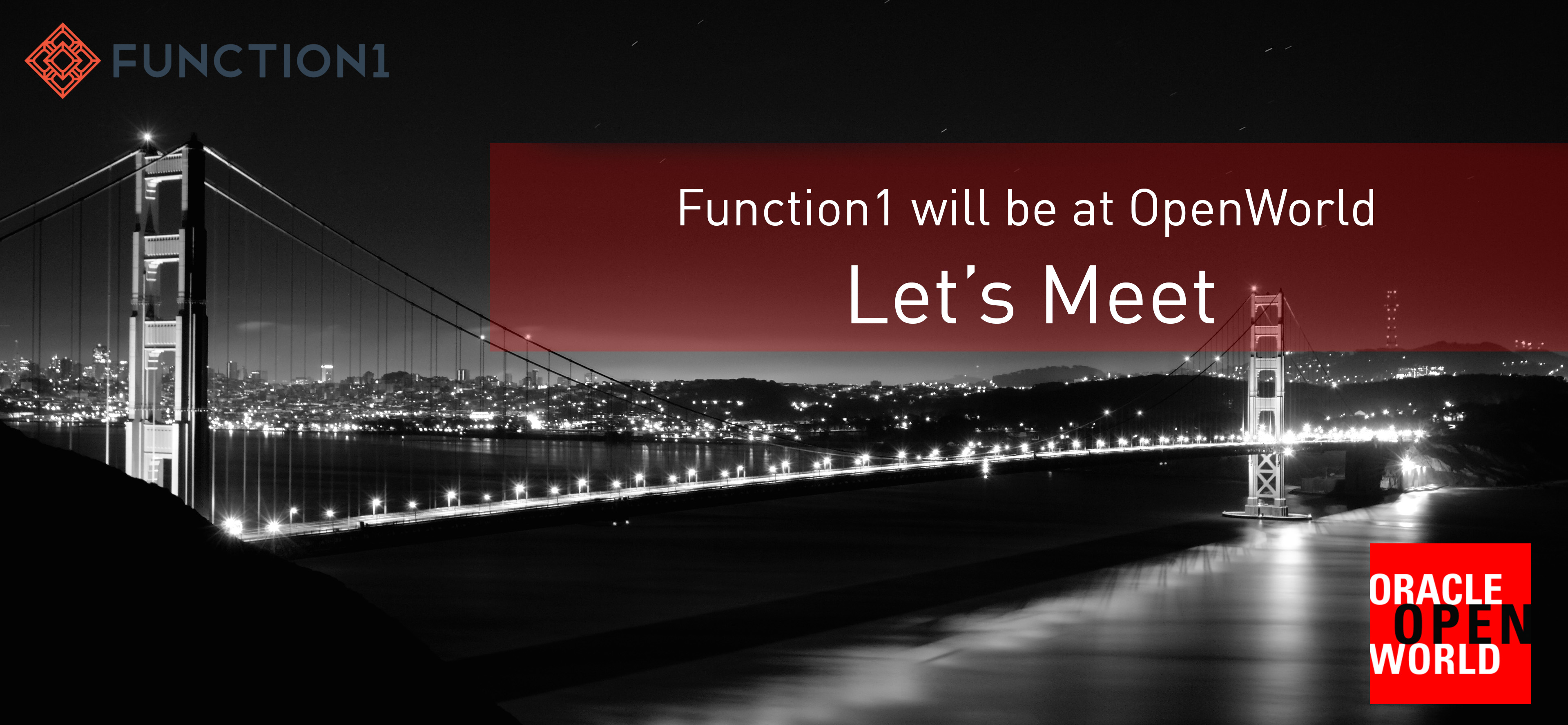 Function1 is proud to be presenting 2 sessions at Oracle OpenWorld.
---
Displaying Enterprise Content in Oracle WebCenter Sites and WebCenter Portal [CON6876]
With the latest version of Oracle WebCenter, you can surface documents and Web content stored in Oracle WebCenter Content in both Oracle WebCenter Sites and Oracle WebCenter Portal. There are many integration options, from single images and rendered HTML to an entire Website. Attend this session to learn how to use them and which option is right for you.
When: Tuesday Sep 24
Time: 3:45pm  to 4:45pm
Where: Moscone West - 2012
Speakers:
Tony Field, Vice President , Function1
Brian Huff, Chief Software Architect , Bezzotech, LLC
---
Oracle WebCenter Sites for Java Developers: Deploy Rapidly and Why It Works [CON9568]
Companies start to demand results from their Website investments in a short time frame. This makes a full deployment of a Website no longer a practical first step. In this session, learn how to get Websites started fast with Oracle WebCenter Sites development, what to consider, and things to watch out for in an initial lightweight deployment. You will learn about rapid discovery techniques and best practices for developing an open Website platform for your business that will serve you well into the future as you build your full customer experience management solution with Oracle WebCenter Sites.
When: Wednesday Sep 25
Time: 5:00pm to 6:00pm
Where: Marriott Marquis - Golden Gate C1
Speakers:
Tony Field, Vice President , Function1
Srinivasan Sankaran, Pricipal Product Manager , Oracle
---
We look forward to connecting with you at one or both of these sessions!  Please contact us if you need any further details about these OpenWorld sessions.
Photo Credit : http://www.flickr.com/photos/nzdave/427875990/sizes/o/in/photostream/