The New and Improved Drupal Commons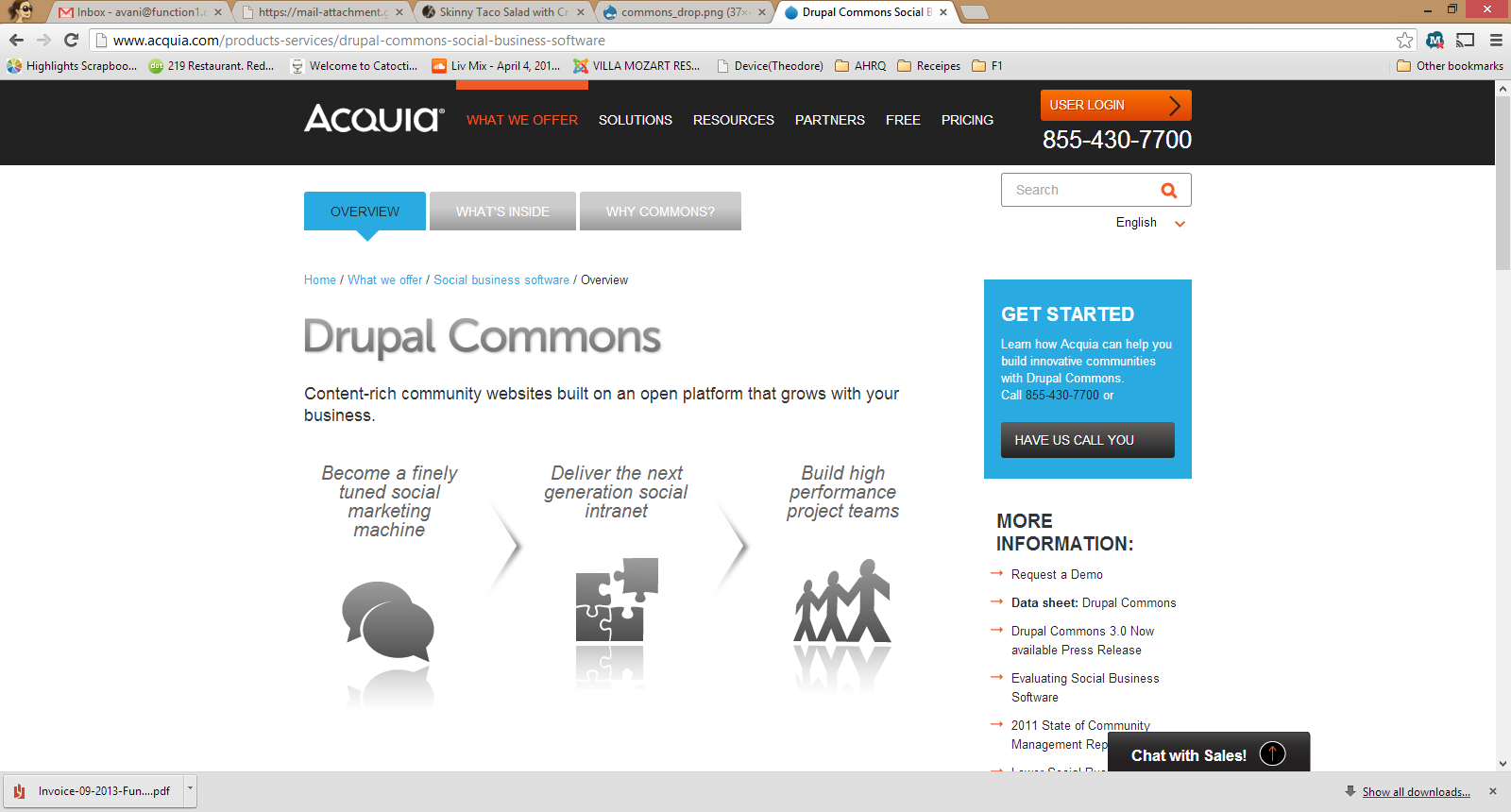 On February 26, 2013 Acquia announced the release of Drupal Commons 3.0 to the public for Drupal 7.  This third generation release by Acquia included several new features to help enhance and accelerate the creation of communities and social applications within Drupal. This distribution is bundled with other modules that are pre-configured to work with Drupal Core.  While Drupal core was designed to be flexible, without much attention to the look and feel, Commons was designed as more of a complete package out of the box.  And Commons is also free to all users.
The first release of Drupal Commons, Commons 1.0 was on August 5, 2010 and Acquia has made significant improvements with each release.
Below is an overview of its new features:
Content and Notifications – Commons 3.0 now allows users to follow members within communities, topics, groups, or discussions.  You can track updates easily through activity streams or simply have the updates delivered straight to your email.
Responsive Mobile Support – Connect and participate in social interactions such as collaboration and sharing content conveniently from any mobile device.
Active Content System - With Commons' improved content system, relevant content based on your likes, views, and comments are delivered without the need for any manual moderation.
Unwanted Content – Commons 3.0 includes "Report as inappropriate" links which help ease the process for eliminating spam and inappropriate content from your communities and activity streams.  Members can also be assigned privileges to moderate and delete the inappropriate content.
Design and Branding – Easily change the style and color of your communities to match any brand standards or marketing needs.
Social Media - Connecting communities to social networks such as Facebook, Twitter, Google +, and LinkedIn to name a few.
Most recently, Acquia released Commons 3.3, on August 22, 2013 which is sponsored by the Recording Academy and includes contributions from Gizra, Lullabot, and Metal Toad.  This release builds on the already robust Commons 3.0 and includes the following new features:
Searchable People Directory - Users can now browse, search, and find members of a community with easy, including searching based on any information found within a users profile.
Facebook/Twitter-style Updates - Update your activity stream using short-form status updates.
Trusted Contacts & Private Messaging  - Users can now "friend" contacts to exchange private messages, similar to many popular social networking sites.
Streamlined Group Privacy -  Cleaner UI for finding and joining public and private groups.
Easier Content Creation - New UI for creating posts and questions.
Responsive Toolbar for Admins - Mobile and tablet ready toolbars make managing sites even easier.
With this release, Acquia has also announced that the next major release of Commons will be before the end of the year and will include real-time analytics and localization features.
Want to try Commons 3.0 for free? Download here: https://drupal.org/project/commons
Drupal Commons 3.3 is available for download now at https://www.acquia.com/downloads
Function1 has been using Commons to build a few web sites for an organization, leveraging its features to provide a social enterprise solution.  If you are interested in finding out more about the recent versions of Drupal Commons, please let us know.