New Look, Same Great Taste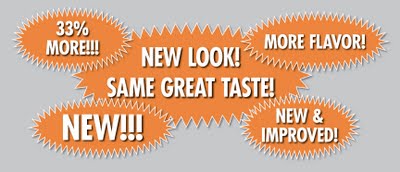 If you visited our site this week or are reading this on our site right now, you would have noticed some big differences. We have a fresh new look, and have started to update a lot of our content. In fact, over the next few weeks you will see even more changes to our site as we finish the process of making our site truly reflect who we are.
Back in 2007, we started Function1 with the goal of being a world-class WebCenter Interaction product and consulting company and our old site reflected that. Now, in 2011, we are still the same WebCenter experts you know and love, but we aren't JUST that. To that end, we are officially announcing the formation of two practices today, Enterprise 2.0 and Operational Intelligence.
Our Enterprise 2.0 practice will continue to help you get the most out of your portal investment. Whether that investment is in Oracle WebCenter Interaction, Oracle WebCenter Portal, Microsoft Sharepoint, or LifeRay, our team has experience with solving your issues or helping you figure out the next step for your enterprise strategy. Along with portals, this practice also covers Blogs and Wikis like Atlassian Confluence, and Enterprise Collaboration products like Oracle WebCenter Connect.
Our Operational Intelligence practice will help you get the most out of the machine data that is all over your organization in real-time and transform it into actionable data that will help your business make the right decisions. Leveraging a partnership with Splunk, we will help you turn the log files and unstructured data that your systems produce into rich dashboards and alerts that will engage all levels and departments of your organization.
We would love to tell you more about how we can help you transform your organization, so please contact us to set up a meeting. Also, stay tuned to this blog and our site as we start to feature articles showcasing the different technologies we work with and how we have helped our clients. We will also be announcing a few new practices and partnerships over the next couple of months that we are very excited about. Our team knows that we would not be in this position if it wasn't for the support and loyalty of our customers and for that we thank you!