Maximizing Your Oracle WebCenter Sites Content Management Training - PART II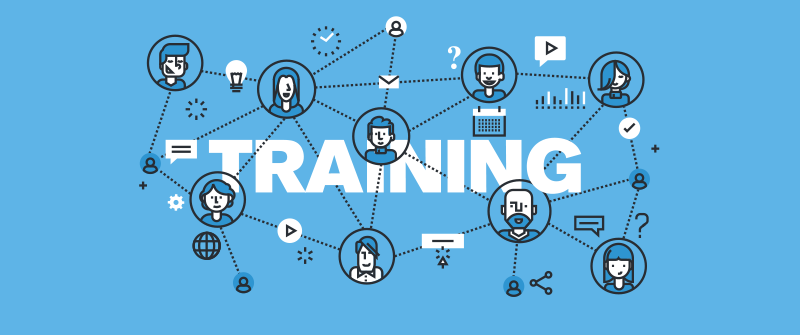 Welcome to the second installment of Maximizing your WebCenter Sites Training. In the first article, I outlined a number of recommendations that focused on getting the most out of User, Developer, and Administrative CMS training.  It is critical that attendees know how to hit-the-ground-running, are engaged in system adoptance, and that all groups push towards a successful rollout. In this post, we'll focus on scheduling as it applies to an Enterprise Content Management implementation.
Carefully inject training into the project plan:
Too often training is thrown into the project plan where it's convenient or seems to fit with little consideration on when or where it would be optional for students.  For most attendees, training should be held close to system use.  Avoid gaps of more than a couple of weeks with the goal of immediate, hands-on exposure; if possible. 
Leverage the enthusiasm from class and have students use the material while it's fresh in their minds. If possible, plan to assign users a productive task to accomplish when back at their desk. This may include creating content, changing the code in a template, or reviewing a set of pages. You may also find busy users are more likely to provide early and useful feedback when it's top of mind and they have access to the system. This immediate interaction also allows the project some grace from user dissatisfaction if defects are discovered right after training. Don't squander initial goodwill, but direct interested parties early when possible.
If possible, schedule a resource to address any post-class questions. This is usually initially addressed by your System Integrator. Block off an hour over the course of a week for questions, or open a shared online meeting where users can share best practices or insights. Later, as your teams grow, you will likely want to follow a train-the-trainer approach and have your internal knowledge experts address questions directly and possibly provide further training.  
Difficulties scheduling training:
There's a wide variety of reasons training may be difficult to schedule; from fixed external class schedules, difficulties organizing onsite training, and project slippage and/or scope changes effecting target dates. If possible, try to keep training dates flexible to account for more effective and optional timing. This is especially important for training occurring later in the project. If training dates are variable, make sure you keep attendees informed of changes and don't forget to reschedule any related classroom reservations or logistical needs. This goes without saying, but also watch for major scheduling conflicts including: company-wide events, business busy periods, or common vacation periods.
Scheduling adjustments may be simpler if your training is customized or conducted by your Systems Integrator. Try to create separate classes when groups of users will be delayed from engaging on the project. Project stakeholders are the exception to this rule as they commonly require an early and rich understanding of the overall product. They will need to promote the hands-on product vision across the enterprise but may only plan to actually use the system after launch. In their case, a post-rollout refresher session should be offered or planned.
Thoughts on custom user training guides over off-the-shelf: 
When possible, leverage customized content contributor training and documentation rather than something off-the-shelf. A custom approach has a much greater impact! Tailor customized training to your implementation and your business processes.  For all but the smallest teams, this approach is much more effective. Custom guides should be updated as your processes evolve, templates change and UI customizations further extend your systems. Use these guides as your "go to" reference points for common questions and support. You may even want to set up portions of the guide as short video instructions with how-tos. Establish these as integral to your internal training or onboarding sessions.  Consider these "living documents" and update them frequently as part of your development processes.  
I hope this offers additional insights on training within an Enterprise Content Management rollout. If you have questions or comments you can post them below or reach me directly at mark@function1.com.