Maximizing Your WebCenter Sites Training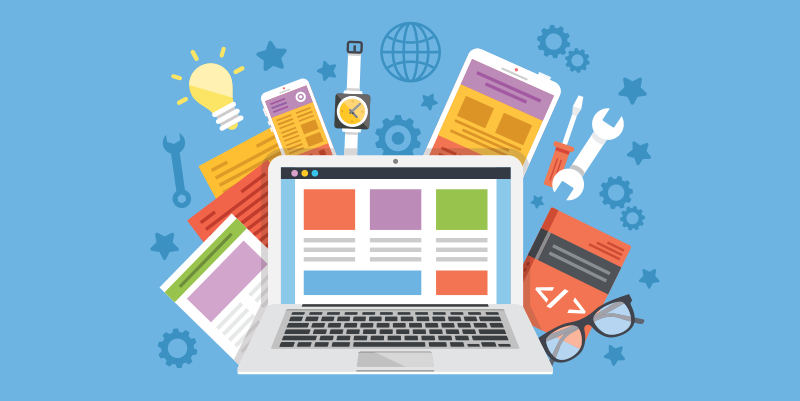 If you're planning a future Oracle WebCenter Sites (WCS) rollout, developing your first site, or managing website content within WCS, effective and timely training is a key factor towards your success and overall system adoption. Reducing uncertainty and clarifying expectations increases motivation and aligns vision with execution. All users, including casual content contributors and approvers working within intuitive interfaces, will benefit from exposure to the new system and a clear outline of their roles and responsibilities.
Throughout my career, I've launched dozens of WCS installations across many industries and the most successful implementations have been those that take the time to educate and jump start key project team members. This is not to say that a motivated developer can't setup the software and bring up a site from the documentation alone. I'd just go out on a limb to say that those with that level of dedication are the outliers.
Education can take on a variety of different forms from being held onsite or offsite, formal hands-on classroom training to recorded sessions, pure CBTs to simple documented guides. It also will vary at a high-level, if your purchase bundles a standardized Oracle training vs. a customized training from a system integrator such as our team at Function1.
The effectiveness of this training depends on a number of factors, including:
Number of students and their geographic location;
Selection of onsite, online, or remote location training;
Expected user turnover;
Audience familiarity with similar systems;
Variations and complexity of your implementation, and;
Internal training support and preferred approach, e.g., train-the trainer.
Additional factors impacting training include:
Budget;
Internal training standards, and;
Expectations of user guides, documentation, and video.
The specific types of training are also important. This normally breaks down into the following courses or sessions:
Content Contributor Training;
Content Approval Session (if needed);
WCS Developer Training;
WCS Architect Training (if needed), and;
WCS Administrator Training.
I won't dive into each of the factors listed above or the details of the typical classes. But to help in your overall planning, I'll provide some guidance and make a few broad recommendations.
Train in-person and onsite:
I highly recommend that you train onsite, in your training environment, and from your systems. The only times this doesn't make sense include: if you have a very small team, if your WCS systems are not yet ready, or if there are budget constraints. If all of your training is bundled with your Oracle purchase this also may not be an option. Remote users that aren't able to attend in person should participate remotely and train on your systems for any labs or demonstrations. 
Training from your systems exposes users to real-life working environments and processes. Users should be able to create test content using your website designs and quickly learn how to construct pages, manage content, and push changes onwards. This is difficult to do if you don't have access to your systems during training.
If possible, make use of your training facilities, or alternatively find an appropriate conference room. Keep everyone engaged. Order lunch, coffee, and, even an afternoon snack. Focus on making it fun!
Development teams and WCS administration may be less dependent on learning onsite but will still benefit from exposure to your systems and build processes during training. These groups are typically more open to learning the overall approach and may also be more open to supplementing their knowledge from the Systems Integration partner, like Function1. If they aren't trained onsite, you may need to consider a mentoring program or developing additional hands-on working sessions.
If onsite, make sure the location is ready for the instructor:
This goes without saying, but if you have onsite training make sure the room and users are ready before class begins. Some of this setup may be the responsibility of the instructor, but make sure the following items are checked off:
The approved agenda has been circulated to all students;
The instructor can get into your location & through security well before class is scheduled to begin;
The students and instructor have WCS access to the WCS training system;
Any documentation is ready and printed, if needed;
All students have access to the network / Wi-Fi;
The instructor has a computer and account with WCS access, and;
The instructor has a projector (if needed).
Customize your WebCenter Sites training:
Typically, the most vocal group working in WCS are those creating, managing, and approving content. These content contributors and approvers must have a smooth onboarding and training experience in order to increase acceptance and engagement. In addition to teaching best practices for site management, they must also be introduced to new content processes, workflow, and any branding standard changes.
To do this successfully, these users should be trained in a way that mimicks how they will work day-to-day. Where possible, structure training to introduce processes in a logical flow. I, personally, like training to follow the steps a content contributor will take during a normal day. But, make sure to adjust your course to meet your team's needs. 
As you know, WCS is extremely customizable and you may have a site design with a wide variety of highly-tuned asset types and display templates. UX design documents are baked into Function1's standard implementation process and are later restructured into training guides. We follow a general process to ensure all key areas are covered and use these supplemental user guides for our training.
Run training from a test server with a copy of your existing site, or as much of it as is complete at that time. Users want real-life examples that follow your processes and meet your standards. Ideally, users should complete their training with the confidence and resources to jump right in and start managing content the day after the course. This requires both customized training and a supporting guide for later reference.
Training from an out-of-the-box WCS installation is less effective. This is likely to cause confusion for content contributors when they learn from a system that doesn't match up to their templates and content design. You can teach the general principals of the WCS UI, but training will be incomplete and you'll need to supplement the education later. You'll be missing the visual experience, names of your folders/parents, workflow, your templates, your site navigation, integrations and any UI customizations.
When possible, training should incorporate your nomenclature of systems, URLs, content types, content fields, brands, products, etc. This is very important for team members focused on managing content. This group is commonly focused on the order of the buttons to press and less focused on the overall processes.  Avoid confusing them by throwing a ton of new terms at them.
This is also a great time to give content contributors a refresher on your brand standards and appropriate copy for various channels. Review your style guides and make sure everyone knows where to find them for future reference.
Similarly, customized developer training is much more effective than generic developer training. Training material can be tuned to your environment and linked to your development systems. WCS is a very deep development framework and it's best to focus on the areas your developer will use. Training labs can be based on copies of your actual website and internal developers can focus on the tasks and processes they would use daily. 
Onsite developer training may also include the setup of local development systems. If included, your developers will be that much closer to starting on the right foot.
Function1 has setup many customized developer sessions that vary in size from small groups to large. This involvement can be reinforced as system development is handed off to internal teams.
Let's briefly review training for WCS application administrators. These admins can be responsible for a wide range of support, depending on team configuration. If the WCS admin will be responsible for patching, upgrades, and more technical issues, a WCS Administrator course may be useful. If your WCS admin will focus on content contributor support, publishing, and managing users, a short, customized training or one-on-one training is more effective. Individual training and mentoring may also be more appropriate if administrative functions are divided by a number of system admins.
Custom training should be modular:
I'd also recommend that customized training be as modular as possible to promote reuse and simplify future updates as the system evolves. Take an active role in structuring training. Technically advanced training builds upon the base contributor information and the same information can be slimmed down and reused. For example, a developer should understand how to create a test content to validate their work.
Keep class size small:
It's common to try to squeeze in a few additional students beyond the recommended capacity. Don't do this! It's almost always more disruptive than helpful. Try to keep attendance at or below the recommended size. This isn't as important during demonstrations but is critical in order to support students during lab exercises or to address questions.
Some exceptions include people auditing the training or others only interested in specific sections of the course. Your best bet is to discuss this with the trainer well before you add too many students.
Schedule training just prior to its use:
Ideally, users are trained and shortly afterward begin working on in your WCS system - while the knowledge is still fresh. Unfortunately, project delays and newly-added scope can disrupt the transition from student to user. This can sometimes be mitigated if your trainer, the students, and your training location are flexible in scheduling. You may also find it helpful if a knowledgeable user is available to answer questions when your system is accessed for the first time.
Effective training is a critical factor towards success and system adoption. In my next article, I'll dive deeper into scheduling training throughout a project and take a closer look at the objectives of each of the typical WCS class types.