Introducing the Red Hat Storage App for Splunk Enterprise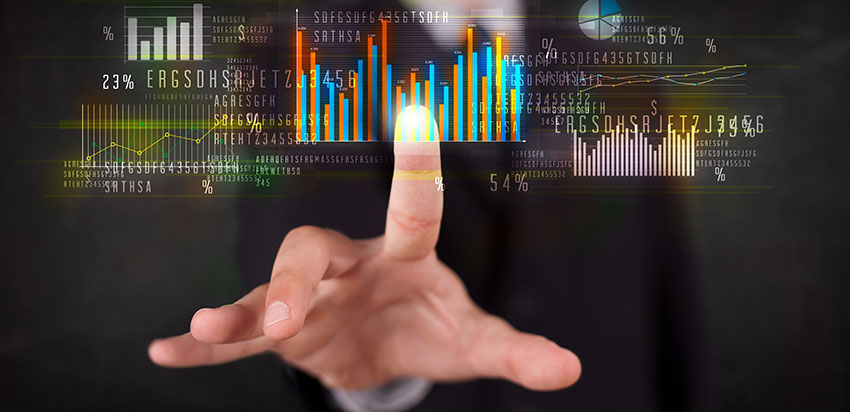 Welcome Splunkers! Today, we are proud to announce the release of the Red Hat Storage™ App for Splunk Enterprise™ on the Splunk Apps site.  This app is the result of collaboration between the Operational Intelligence Team at Function1 and the Red Hat Storage Server team.  The app provides operational insight for your Red Hat Storage Server (RHSS) deployment.
For those that aren't familiar, Red Hat Storage Server
"…is an open software-defined, scale-out storage platform for easy management of unstructured data for physical, virtual, and cloud environments. Bringing together best-of-breed open source technologies such as GlusterFS and Red Hat Enterprise Linux, Red Hat Storage Server enables cost-effective and highly available storage without compromising on scale or performance." (source)
If you already utilize Red Hat Storage Server, you are aware of the enterprise storage challenges it solves for your environment.  Red Hat Storage Server allows users to manage exponential data growth at a fraction of the cost of other storage solutions. Other capabilities of Red Hat Storage Server include:
Enterprise-wide file sharing with a single access point across data storage locations
Nearline storage for infrequently accessed data that needs to be online
Rich media (audio and video) content distribution with petabyte-scale storage and high-read performance requirements
High-performance storage for bandwidth-intensive applications like weather prediction and oil and gas exploration
Centralized Storage-as-a-Service to enterprise applications
Back-up target and archive for on-site or off-site data protection
Red Hat Storage Server is a distributed system that lives on multiple x86 servers.  The direct-attached storage on these servers is clustered together into a single, easy-to-access file system.  Therefore, from an administration perspective, it becomes extremely useful to have insight into this distributed deployment from a single place, which is what the app provides.
The app consists of an add-on as well as a dashboard and reporting interface.  The add-on collects data from all Red Hat Storage Server nodes via the Splunk universal forwarder.  The app also provides reporting based on information collected from the *nix add-on.  Using these add-ons three main data sources are collected:
Native Red Hat Storage Server log files
Server-level metrics 
Cluster-level metrics such as the status of RHSS volumes and peers in a cluster
Once this data is collected in Splunk, the add-on provides the parsing configuration and the app provides the reporting interface.  Below is an overview of the different pages within the app:
Red Hat Storage Server Overview Page
This dashboard is an overall summary of the Red Hat Storage Server deployment grouped by cluster.
Red Hat Storage Log Analysis Page
This dashboard allows the user to analyze log events in detail.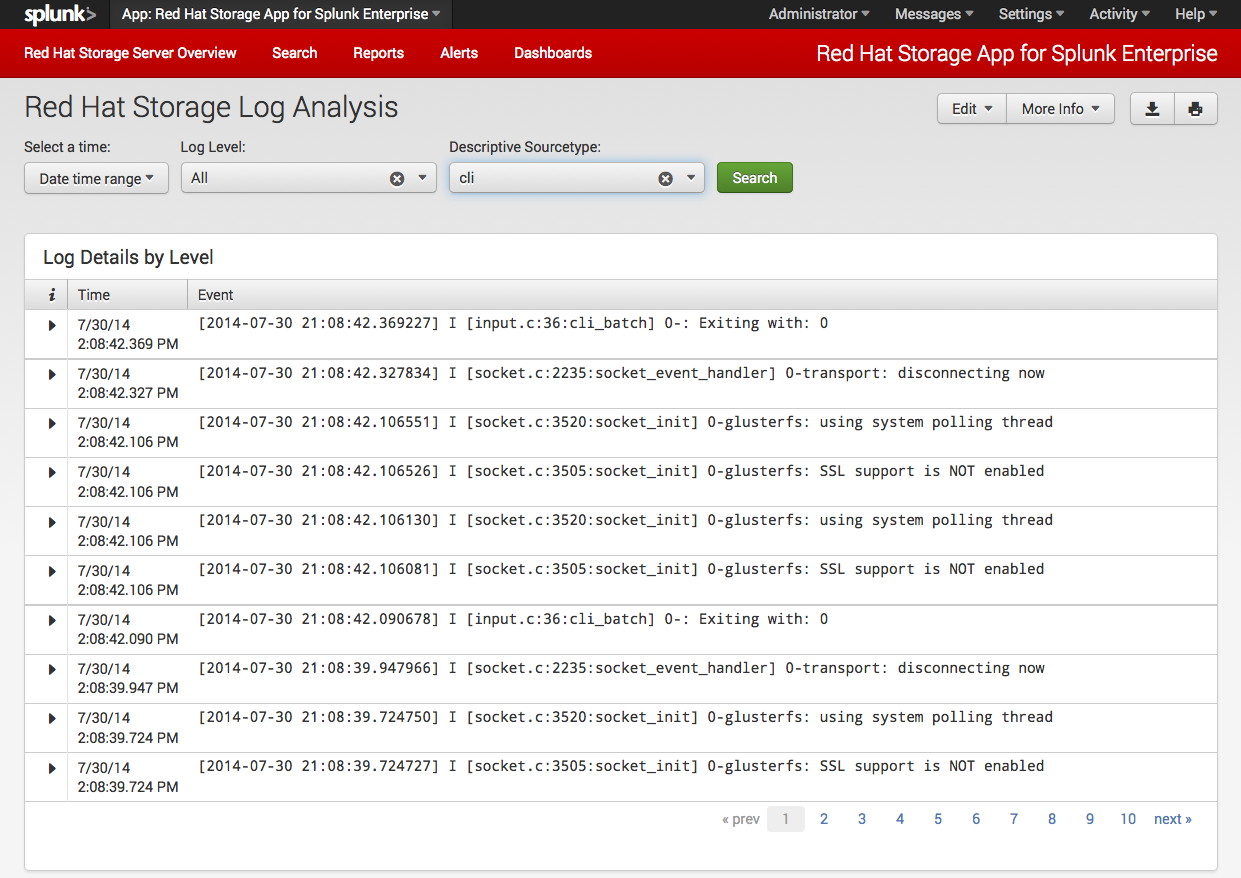 Red Hat Storage Server Health Drill-Down
This page drills-down from the main page and provides a host-level view of system metrics.
Installation and Support
The
installation package
includes helpful documentation that will walk you through the deployment and configuration of the app. If you require assistance or would like to submit a feature request, please contact support at
rhsadmin@redhat.com
for assistance.
We are really excited about the release of this app and hope that you find it valuable in administering your Red Hat Storage Server deployment.    
For additional information about Red Hat Storage, check out their page,
here
.
Thanks for reading and happy Splunking!