Great Expectations: Best Practices for Ensuring a Successful Client Engagement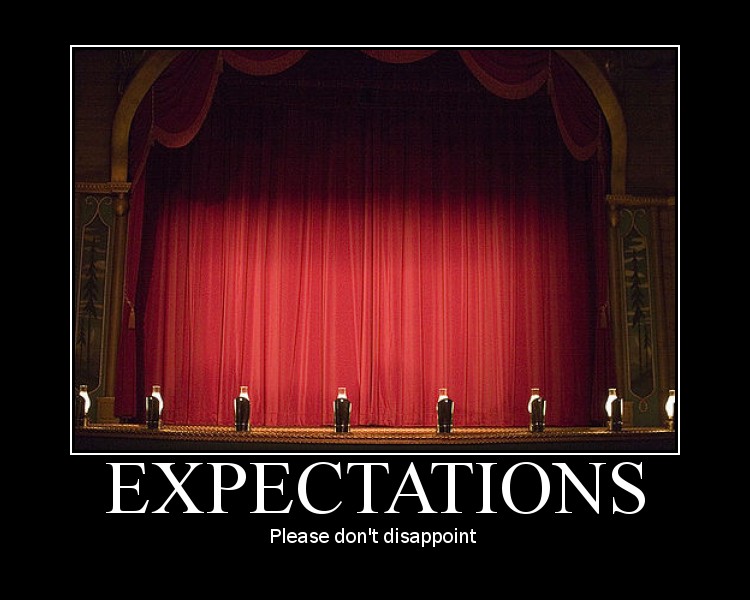 In my experience, one of the most important and challenging tasks for any project is to set and manage the expectations of the customer from project initiation to delivery. Throughout the project life cycle, expectations should be monitored and managed to ensure a successful engagement. 
I know that sometimes it's hard not knowing exactly what to do and it can take some trial and error to figure out what works best.  I've realized that the first thing to figure out is when these disconnects can occur.  Once that is ironed out, one can work through ideas on how to prevent them in the future.
Disconnects in customer communications and understanding can happen at a number of points throughout the engagement and sometimes before it even begins:
During the sales process
During project kickoff
During the discovery/requirements gathering phase
During status calls/meetings
Email exchanges
There are a few things that we can do to ensure the customer's expectations are in line with the delivery team's expectations.  The actions outlined below can help to ensure that everyone is on the same page during (and before) the engagement.
Sales Process
There are quite a few exchanges that naturally occur when a statement of work (SOW) is being written.  Scope can change so often during this process that it's easy to get confused on both sides.  It's very important that the customer truly understands all the details of the SOW and what they are agreeing to.  Having this discussion right before the paperwork is executed is the only way to ensure both parties are in agreement and on the same page.  
I want to note that this could be particularly relevant to managing expectations when the project is technology related. It's extremely important to coordinate with the technical team to make sure they provide realistic estimates and timeframes for delivery. They have insight into how long certain tasks will take and guesstimates will only cause problems down the line.  
Project Kickoff
From the time paperwork is executed to when the project is actually starting, there could be a lapse in time that makes it easy to forget all the details of the SOW.  Prior to getting together for a formal project kickoff with the customer, a project manager and the delivery team should meet internally with sales to understand the full scope of the engagement. This allows everyone to be prepared for the actual kick off meeting with the customer.  After this is completed, the next step should be setting up a project kick off call with the customer.  This is when all teams have the opportunity to go over all the details of the SOW, which will benefit the customer, delivery team, and the overall engagement.  It can be extremely risky to skip these kick off meetings, as beginning work on any project with mixed expectations is a recipe for disaster.
Discovery/Requirements Phase
This phase causes items to fall in a gray area of whether tasks are in scope vs. out of scope.   This phase can often create the most scope creep.  Scope creep in project management refers to uncontrolled changes or continuous growth in a project's scope. This can occur when the scope of a project is not properly defined, documented, or controlled. A customer could list out a requirement that is out of scope, but they don't understand why.  Their definition of something in scope vs. something out of scope can differ from the delivery team's perspective.  In order to prevent confusion during this phase, the SOW` should be extremely detailed and include high-level requirements that are ironed out in the sales process.  Once the project reaches the discovery phase and the detailed requirements are completed, the customer should sign off on this list before the delivery team continues on with the project.  This time should be captured in the overall project schedule. This will prevent confusion later in the project and can always be used as reference to what was agreed to.
Status Calls/Meetings and Email Exchanges
There are numerous items that are discussed during calls and through emails.  Information can easily get lost or misunderstood.  A good practice is to always follow-up project status meetings and project status calls with emails to the participants documenting your understanding of the discussions that took place, the decisions that were made, and any action items or issues that came out of those discussions.  The key is to ensure that you ask for responses back – including feedback – of either acceptance or changes that need to be made.   If changes need to be made or something is cloudy, a meeting can be set up to discuss the items. These can drive next steps for the project and can affect schedule.  Most project managers keep track of this information in a meeting minute template. 
Roles and Responsibilities
Every single person involved in the project should have a clear picture of what his/her roles and responsibilities are.  As a project manager, you must ensure your expectations of each individual or department are clear.  You should also ensure everyone understands what is expected of them throughout the engagement.  This can be as simple as the amount of time they will spend in meetings, providing status, etc.
Even as you implement all the above items, remember that expectations do not stand still.  A project manager has to constantly monitor expectations and this requires constant communication. Even the smallest decisions can impact project tasks, schedule, and budget. Early feedback can aid in clarifying and realigning project expectations. Building check-ins into all phases of the project will bring up any issues or disconnects between the customer and the delivery team.  Expectations are a two-way street between the client and the delivery team. In my experience, a project manager must be adaptable to every new environment as every client and every project is different. Overall, even if some tweaking is necessary, a solid process will always benefit the project, team, and client engagement.