Big News in Project Management!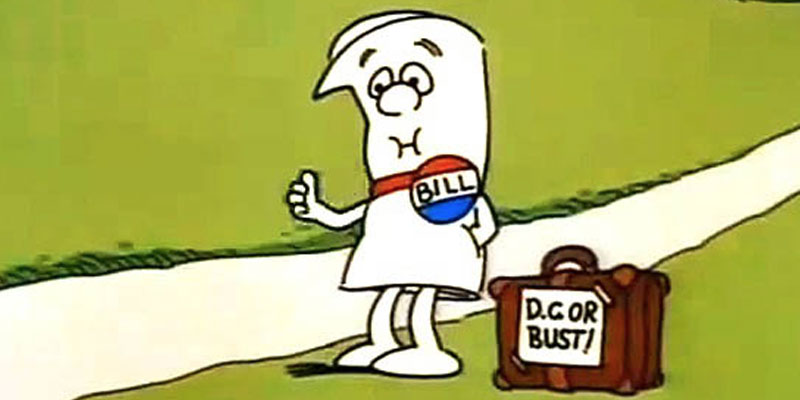 As recently as this past September, Congress passed a new bill called the Program Management Improvement and Accountability Act (PMIAA). This is HUGE as it truly exemplifies and solidifies the importance of Project Management in ANY organization. So what is this bill, you ask?
Well, it is going to bring the private sector standards and best practices, basically using the Project Management Institute's standards for Project Management, to the Federal Government. This legislation will do the following:
• Adopt and oversee implementation of government-wide standards, policies, and guidelines for program and project management for executive agencies;
• Chair the Program Management Policy Council;
• Establish standards and policies for executive agencies consistent with widely accepted standards for program and project management planning and delivery;
• Engage with the private sector to identify best practices in program and project management that would improve federal program and project management;
• Conduct portfolio reviews to address programs identified as high risk by the Government Accountability Office (GAO);
• Conduct portfolio reviews of agency programs at least annually to assess the quality and effectiveness of program management; and
• Establish a five-year strategic plan for program and project management.
As someone who spent many many years consulting in the Government as a program manager, it's exciting to see the Government realizing the value and benefits of project management. Not only is this requiring agencies to build out their project management practice, but also creating standards and oversight to the Government's project management methodology with a mission to provide continuous improvement. 
Here is what any organization should take away from the passing of this bill:
Set a standard project management best practices and policies across the company

Standardized methodologies help keep all employees on the same page in the midst of a project. For example, any inconsistency on how to track requirements and then changes to those requirements can drastically impact the timeline and budget of a project.

Companies should recognize that program management as a management discipline is essential to company performance, success and results

As mentioned in my previous post, by mitigating these issues and bringing project management into transformative initiatives, this will increase senior level support of the role.

Foster training and development of program managers

Creating a career path for project management allows for an increase in experience and basic expectations of the role and responsibilities for each member of the PMO and their participation within the company.

Integrate program management into strategic planning, goal setting and performance improvement process throughout the company (not just in client facing projects)

Involving Project Management in the front end planning when it comes to major initiatives will increase project management visibility and ability to provide expertise on people, process, budget and timelines.
These changes not only will maximize efficiency and increase collaboration and communication in the Government, but for you as well! Who doesn't want projects to be done on time and within budget?!?!