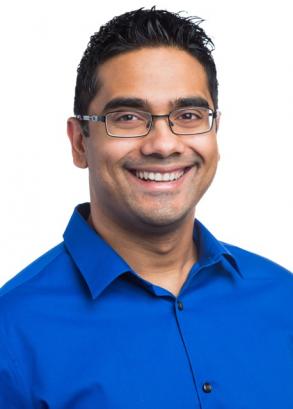 Aiiaz Khan
Area of Practice: WebCenter Sites
Location: Toronto | Education: B.Sc Hons Computer Science | iOS or Android: iOS
With the mind of an engineer, the heart of a project manager, the mouth of a sales person and the temperament of an artist, I am unique individual poised for consulting. I spent over 10 years consulting in a multitude of roles from developer to Architect/Technical Manager delivering WebCenter Sites (WCS) solutions. In addition to WCS I have dabbled with BPM (Business Process Management) and E-Commerce solutions.
When I am not working or learning I enjoy spending time with my family & friends. I love trying new restaurants, reading the occasional book, watching comedies and working out whilst constantly trying to find my dream laptop and car. Making people laugh is my deepest passion.
Why Function1?

Finding people that you truly enjoy spending time with outside of work is rare. Rarer still is finding an organization that empowers you as an individual to succeed. Function1 encompasses both. They provide the flexibility and support to create a professional environment that promotes growth, fun, and teamwork while providing smiles to our clients.