First look: WCI 10gR4 from the Function1 garage
The next version of WebCenter Interaction, dubbed WCI 10gR4 as opposed to WCI 11g, has been a long time coming. Function1 has gone back and forth with Oracle Product Management for a good year and a half about changes and bug fixes we can expect in the next release of the product. As of this post (Sep 15, 2011), we still haven't been able to pin down a release date but we expect to see the product this calendar year. While we wait, Oracle was kind enough to send a release candidate to us and we wasted no time in installing and tearing apart the application in the Function1 garage so we could give you some insight into what we've found so far.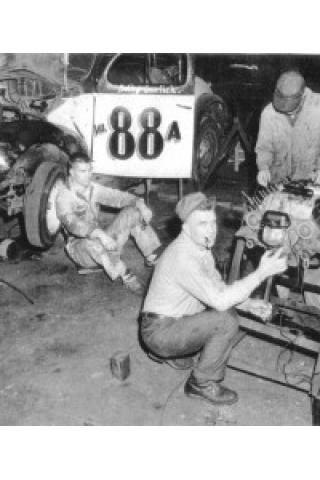 Windows 2008 64Bit, SQL Server 2008 64Bit
Probably the biggest need with our enterprise clients is the ability to move off an ailing Windows 2003 platform to the new versions of Microsoft server products. With Windows 2003 end-of-support back in 2010, Microsoft-centric clients have been eager to move off the platform. The good news is, our installation was smooth on Windows 2008 64bit with no need for tweeks. The base portal, image server, api service, search, and, automation all installed without a problem. We additionally assigned the 64bit .NET 2.0 binary to the ISAPI library to force 64bit execution of the portal.
By default, WCI 10gR4 ships with both 32bit and 64bit versions of the 1.6.0 JRE, confirming Oracle's intentions to support 64bit servers and memory addressing.
We also installed on SQL Server 2008 64bit without using SQL 2000 compatibility mode. A number of changes to the installation SQL scripts indicate that we will be able to run in SQL Server native mode for the next release. This is a huge improvement for clients running on the legacy SQL 2000 compatibility mode. One note we did find was that the configuration.xml file did not allow us to use SQL 2008 instance names for the database connection.
Not everything is Windows 64Bit
Tomcat 6.0.26 ships with the product as opposed to Tomcat 7.0. We could not confirm if Tomcat 6.0.26 was the 64bit version, but the documentation lead us to believe that it is not. We also could not confirm if Search (specifically queryd.exe) was running in a 64bit memory space despite it's ability to run in the Windows 2008 64bit environment. The core reason to confirm this is to allow for 100GB index size for search partitions.
The release notes and documentation are still in the works and we haven't seen the official certification matrix for the product. Looking under the hood, WCI 10gR4 has a lot of newer components pointing to the fact that 64bit Microsoft platforms will be supported.
IIS 7.5
Server administrators who work with IIS know that the latest iteration that ships with Windows 2008 server is quite a bit different from previous versions. The WCI installer did not automatically create an application pool and website for us, so we had to add these items manually. It was straight forward enough to add an application pool, and two applications (one for the image server and one for the base portal). Aside from the initial tweeks, WebCenter Interaction had no problem running in IIS 7.5.
Notable file changes
We did a binary comparison of a few core files in the WCI stack and found a number of updates that we can only assume are a host of bug fixes from the previous version and an upgrade to the legacy dlls. Notably, DDTek.Oracle.dll, DDTek.SQLServer.dll, and openfoundation.dll have been updated.
A few new versions of 3rd party applications were also found. The outsidein component, primarily used for reading and categorizing files for search, has been upgraded to 8.3.5. This version includes support for over 400 file types including Office 2010 documents, and a host of PDF versions. This is exciting news for users who have struggled with getting Office 2010 documents to work, however we would have liked to see the latest version 8.3.7.
Uncovering new features
One of the exciting new features of WCI 10gR4 is in the area of password management. The upgrade SQL, only available to upgrade 10gR3 to 10gR4, has a number of additional properties and tables that relate to the following new features:
Password expiration
Password rules (strong password enforcement)
Password history (further password enforcement)
Password validation
The installation also presented XML feeds for the search results page and knowledge directory by leveraging new experience definitions for both. Advanced search also joins the adaptive layouts list.
Cosmetic Changes
Continuing the acquisition from BEA, Oracle has renamed a few more pieces of the installation. The default directory for installation is now c:\oracle\middleware\wci and service names are labelled "Oracle WCI [service name]". Version numbers have also changed for most of the installation directories with files being placed in the [home]\[component]\10.3.3\ folder.
Welcome Finland
I don't personally know any finnish people, but the country will be happy to know that Oracle has added their language to the list of locales in WCI 10gR4.
Despite rumors that WCI 10gR4 is the last release of the WebCenter Interaction, we see promising results for the sustainability of the product through it's planned end-of-life in 2017. Next from the Function1 garage, we'll be pulling apart WebCenter Interaction Collaboration then Analytics 10gR4, so subscribe to the blog so you can get the word on the street from our team.
Note: Comments based on WCI version 10.3.3.377808