Tetris Anyone?
Studio Server has a fun little Easter Egg in it. Basically, if you've installed Studio you've also installed a hidden Tetris game!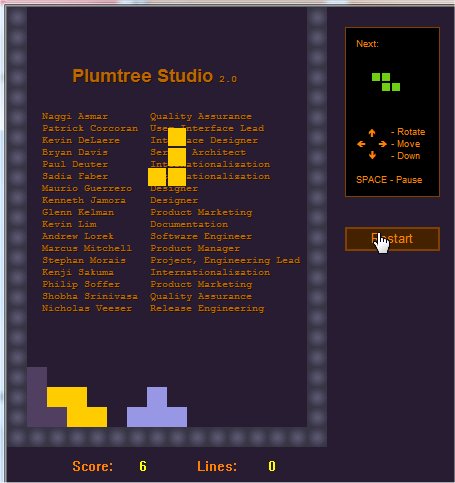 If you press CTRL-ALT-? when you are in the "Studio Portlet Wizard", you'll get a little pop-up:


Clicking on the "Edit XML" button gives you an interesting but dangerous-looking page: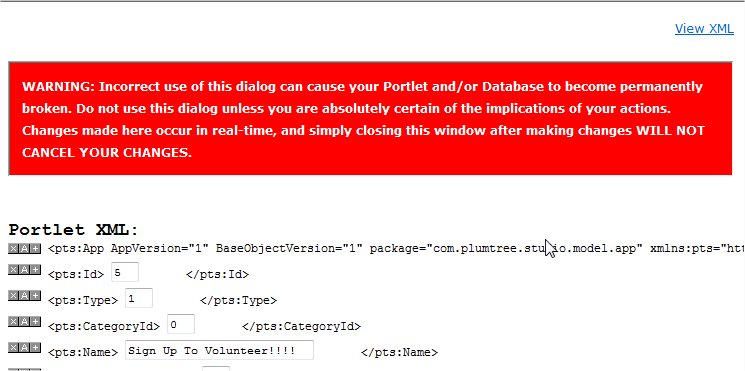 ... but clicking on the "Credits" button gives you a popup with the credits and that fun little game that has cost us all so much time...Who ever said Studio wasn't fun?